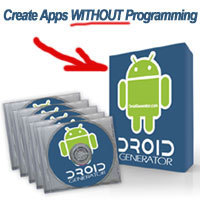 We're real excited to release Droid Generator to the public…
We implemented some hard-hitting features which lets anyone develop Cutting-edge Android Apps without the need for programming. In fact, you can have a fully functioning app on the Android Market in 15 Minutes!
Watch our video, here's a quick demo: creating an app in under 4 minutes.