MyRatePlan Announces the Top 5 Cell Phones of the 2012 Holiday Season
MyRatePlan Announces the Top 5 Cell Phones of the 2012 Holiday Season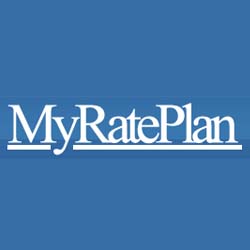 San Diego, CA (PRWEB) November 18, 2012
Today, MyRatePlan.com announced the top five most popular smartphones of the upcoming holiday season. As the leading mobile phone information resource and comparison tool on the web, MyRatePlan analyzed its visitors recent usage data and sales numbers to determine which cell phones will be the most in-demand during this weeks Black Friday, and next weeks Cyber Monday.
Here are the projected top five most popular mobile phones this winter:
1. Samsung Galaxy S III Sporting a 4.8-inch high-definition Super AMOLED touch-screen display, 8-megapixel rear-facing camera, 1.9-megapixel front-facing camera, blazing fast quad-core processor, and NFC mobile payment technology, the Samsung Galaxy S III is this holiday seasons most popular smartphone, and MyRatePlan.coms best-seller. As Samsungs flagship device, the Galaxy S III was the worlds best-selling smartphone of Q3 2012, and that trend looks like it will continue through the holidays.
2. Apple iPhone 5 If theres one phone that has the ability to dethrone Samsungs Galaxy S III as the worlds best-selling smartphone, its the new Apple iPhone 5. At just 0.30 inches thick and featuring a high-definition Retina display, powerful A6 processor, and Siri voice recognition, the iPhone 5 is easily the best iPhone yet. Coupled with Apples impressive app and media ecosystem, the iPhone 5 has an excellent chance of being this years top-selling smartphone.
3. Samsung Galaxy Note II – Featuring a giant 5.5-inch Super AMOLED HD touch-screen display, 1.6 GHz quad-core processor, Android 4.1 Jelly Bean, and a handy stylus called the S Pen, the Galaxy Note II will be a big hit with consumers who desire a very large display, and dont require a smaller phone for greater portability. In fact, using the Galaxy Note II is almost like using a small tablet, and its above-average size is a great point of differentiation from the other smartphones currently on the market.
4. Nokia Lumia 920 The Lumia 920 from Nokia features a 4.5-inch HD display, 8.7-megapixel rear-facing camera, ultra-fast Snapdragon S4 processor, NFC mobile payment technology, innovative wireless charging support, and the new Windows Phone 8 operating system. MyRatePlan predicts that the Lumia 920 will be the most popular Windows Phone 8 smartphone this holiday season, although it is only currently offered by AT&T.
5. Motorola DROID RAZR MAXX HD At just 9.3mm thick, the DROID RAZR MAXX HD by Motorola is one of the thinnest smartphones on the market. Featuring a 1.5 GHz dual-core processor, a 4.7-inch HD display, NFC technology, and Android 4.0, the DROID RAZR MAXX HD would be ranked higher on this list if Verizon Wireless was not the only current carrier to offer it.
Consumers interested in comparing the cell phones mentioned in this article in more detail – in addition to all other smartphones on the market – can use MyRatePlans proprietary cell phone comparison tool to compare cell phones by price, features, user rating, and more.
About MyRatePlan.com:
MyRatePlan.com, founded in 1999, has been a leader in the consumer and business comparison-shopping arena for over a decade. By developing proprietary tools and calculators, and employing a full-time staff of researchers and writers, MyRatePlan aims to simplify the decision process for buyers across a number of business and household verticals including mobile phones, wireless plans, business phone service, residential phone service, credit cards, insurance, satellite and cable TV, loans, Internet service, web hosting, and more.
http://www.prweb.com/releases/2012/compare-cell-phones/prweb10148280.htm